---
SHIMMER 81-85
June 2016 Chicago Area Events
Full Weekend Ticket Packages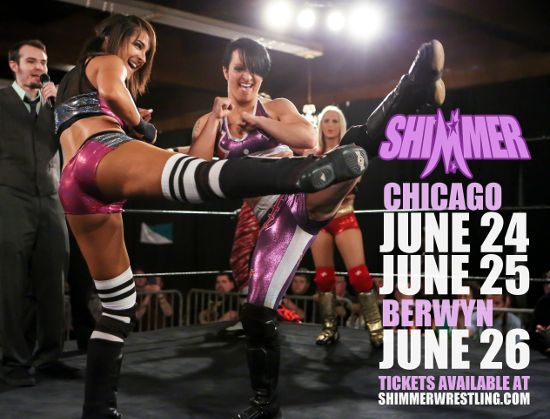 During late June, SHIMMER returns to the Chicago area for a three day weekend, which will feature the taping of five events in the SHIMMER series! The shows are
Friday, June 24th
(SHIMMER 81),
Saturday, June 25th
(SHIMMER 82 & 83), and
Sunday, June 26th
(SHIMMER 84 & 85). The Friday & Saturday tapings will take place at
Logan Square Auditorium (2539 N. Kedzie Blvd.) in Chicago, IL
. The Sunday taping will take place at the
Berwyn Eagles Club (6309 26th St.) in Berwyn, IL
.
We've created convenient "full weekend" ticket packages for fans interested in attending everything, with seating for all three days of tapings (all five SHIMMER events that weekend). Use the buttons below to purchase either 1st row reserved, 2nd row reserved, or general admission (not assigned) seating packages. Scroll down further for single day ticket options.

SHIMMER 81-85 FULL WEEKEND (6/24, 6/25, 6/26) 1ST ROW SEATING - $260
(First Row Stage on 6/24 and First Row Floor on 6/25 & 6/26)

SHIMMER 81-85 FULL WEEKEND (6/24, 6/25, 6/26) 2ND ROW FLOOR SEATING - $170

SHIMMER 81-85 FULL WEEKEND (6/24, 6/25, 6/26) GENERAL ADMISSION - $80
---
SHIMMER 81
Friday, June 24, 2016 (8pm bell)
Logan Square Auditorium
2539 N. Kedzie Blvd.
Chicago, IL

SHIMMER 81 (Fri., 6/24 at Logan Square) 1ST ROW FLOOR SEATING - SOLD OUT

SHIMMER 81 (Fri., 6/24 at Logan Square) 1ST ROW STAGE SEATING - $50

SHIMMER 81 (Fri., 6/24 at Logan Square) 2ND ROW FLOOR SEATING - $40

SHIMMER 81 (Fri., 6/24 at Logan Square) 2ND ROW STAGE SEATING - $30

SHIMMER 81 (Fri., 6/24 at Logan Square) GENERAL ADMISSION - $20
---
SHIMMER 82 & 83
Saturday, June 25, 2016 (3pm bell)
Logan Square Auditorium
2539 N. Kedzie Blvd.
Chicago, IL

SHIMMER 82 & 83 (Sat., 6/25 at Logan Square) 1ST ROW FLOOR SEATING - $110

SHIMMER 82 & 83 (Sat., 6/25 at Logan Square) 1ST ROW STAGE SEATING - $100

SHIMMER 82 & 83 (Sat., 6/25 at Logan Square) 2ND ROW FLOOR SEATING - $70

SHIMMER 82 & 83 (Sat., 6/25 at Logan Square) 2ND ROW STAGE SEATING - $60

SHIMMER 82 & 83 (Sat., 6/25 at Logan Square) GENERAL ADMISSION - $30
---
SHIMMER 84 & 85
Sunday, June 26, 2016 (1pm bell)
Berwyn Eagles Club
6309 26th St.
Berwyn, IL

SHIMMER 84 & 85 (Sun., 6/26 at Berwyn Eagles Club) 1ST ROW SEATING - $100

SHIMMER 84 & 85 (Sun., 6/26 at Berwyn Eagles Club) 2ND ROW SEATING - $60

SHIMMER 84 & 85 (Sun., 6/26 at Berwyn Eagles Club) GENERAL ADMISSION - $30
---
Logan Square Auditorium

---
Berwyn Eagles Club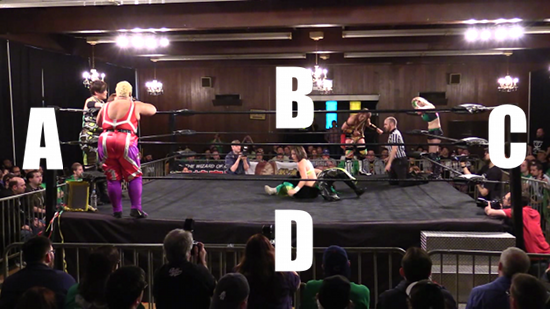 ---